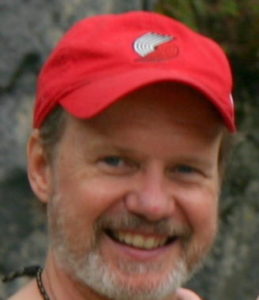 Clinical Psychologist
Dr. William L. Thorbecke is a clinical psychologist working in private practice in both Vancouver, Washington and Portland Oregon. Dr. Thorbecke has many years experience treating adults, children, adolescents, couples, and families. 
Anxiety and depression issues are Dr. Thorbecke's primary focus, interpersonal family and couples issues, recovery from trauma, Attention Deficit Hyperactivity Disorder evaluation and treatment, adoption bonding and attachment, conflict resolution, separation, and divorce are all areas of his expertise. 
Treatment modalities include individual psychotherapy, family therapy, couples therapy, telemedicine, assessment, and consultation.
Dr. Thorbecke's Approach to Psychotherapy
Dr. Thorbecke takes an eclectic approach to psychotherapy by combining several practical methods to work with interpersonal relatedness, cognitive behavioral and mindfulness techniques, as well as primary considerations about the effects of the family system or the environment. 
The family, relationship network, work culture, and environmental systems often have a fundamental impact on how individuals function. An eclectic approach allows Dr. Thorbecke to look at the practical reality of balancing real-world demands with personal goals and values; it is developmental and incorporates current life tasks while balancing roles within the family system or environmental system, and focuses on expanding positive skills and developing new capacities.
Telemedicine – A new approach
Telemedicine is a new treatment technology that is covered by insurance and allows psychotherapy to be accessed through video conferencing. Dr. Thorbecke will utilize Telemedicine if it is appropriate to facilitate treatment – learn more about Telemedicine services.